Inspired By Nature.
Crafted by Timber Sound.
Before And After
Hear the difference for yourself
Natural Beauty
Engineered Clarity
Timeless design meets patented, industry-leading acoustic technology. Timber Sound planks bring unrivaled sound quality to your home all wrapped up in luxurious real wood. Home acoustics redefined!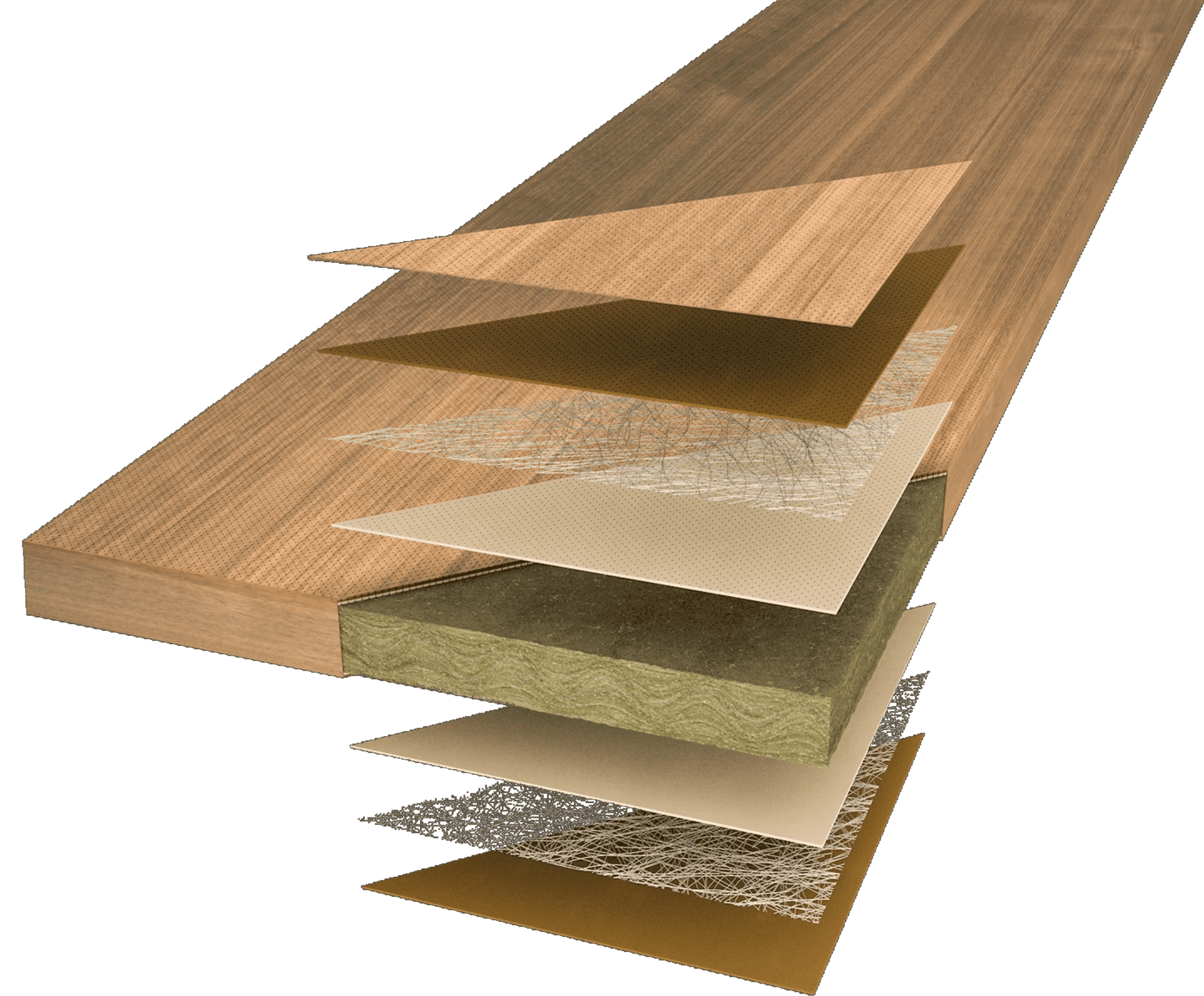 Real Wood
Classic. Natural. Luxurious. Real wood veneer is a timeless design element that can be used in any room.
MicroPerfection Perforations
Precision engineered micro-perforations tuned to achieve the broadest range of sound absorption across the most sensitive speech frequencies to improve acoustic clarity.
Engineered Core
Lightweight mineral wool core with fiber-reinforced ply is dimensionally stable and moisture resistant. Enjoy for years even with seasonal changes in humidity. Great for transitional spaces.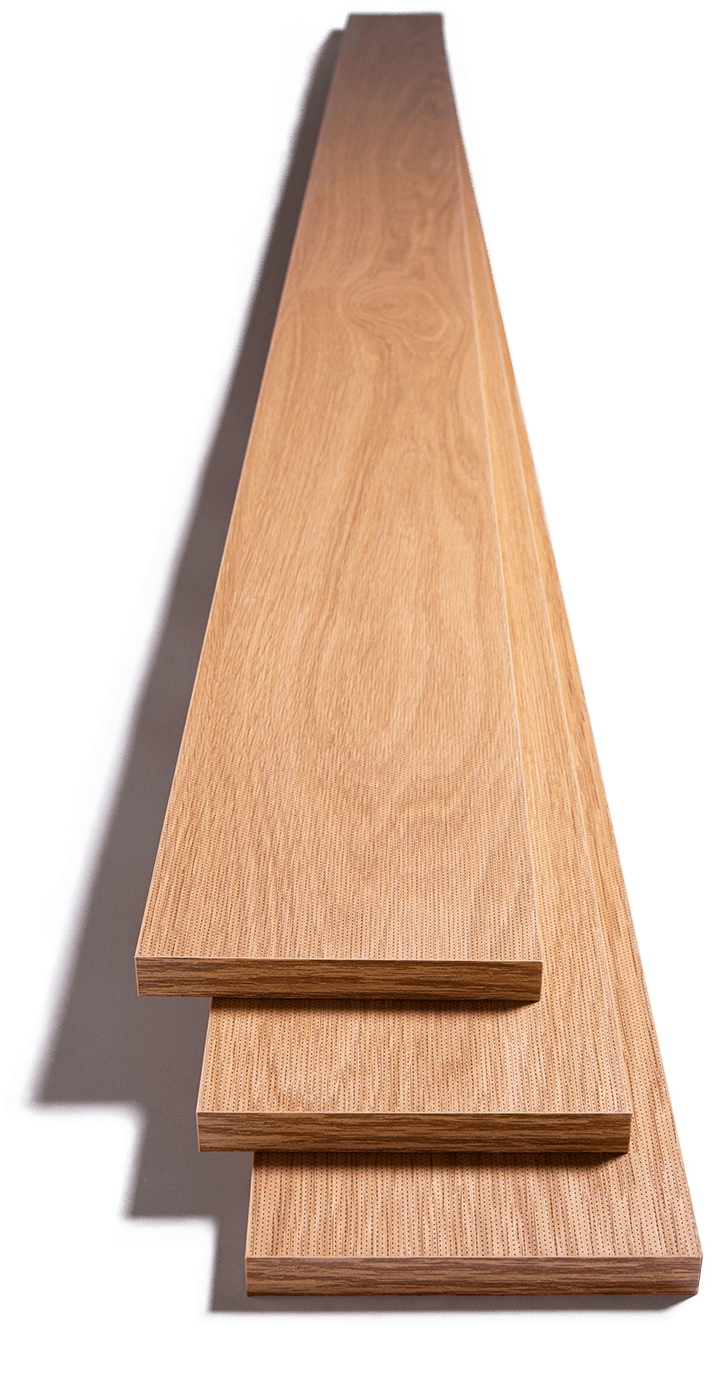 Contain your confidential conversations from carrying through the home.
Create a more enjoyable experience for your guests by absorbing excessive noise in your favorite rooms to host.
Improve the comfort of your room by reducing annoying home noises.
Remove distracting noises and stay focused on your work.
Thickness: 3/4" (25mm)
Width: 5-7/8″ (146.05mm)
Lengths: 24″, 48″, 72″, 96″ (60.96cm, 121.92cm, 182.88cm, 243.84cm)
TruGrade: The award-winning standards we've designed to make sure the veneer of every plank is perfect for every location.
Finish: Matte sheen accentuates natural grain pattern while protecting the wood, creating a look that lasts.
NRC Rating: Timber Sound is engineered to absorb sound in frequencies that will improve speech clarity, reduce echoes, and aid rest and relaxation.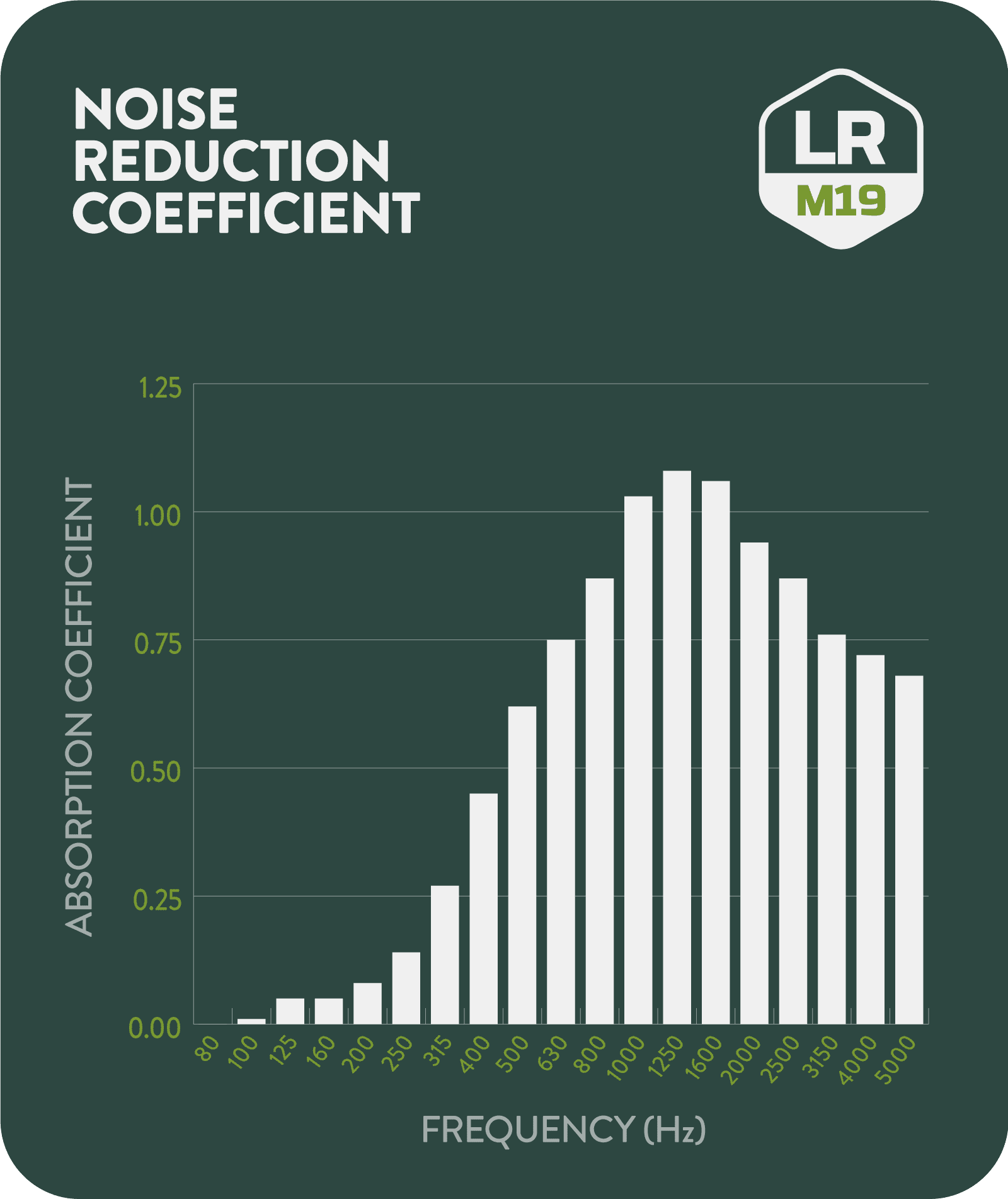 MicroPerfection Technology: Significant acoustic absorption is achieved through barely visible micro-perforations.
SPCore Technology:  A lightweight, structurally strong core means Timber Sound won't warp and is easy to install. Win-Win.
Can I cut Timber Sound planks?
Yes! You can cut Timber Sound Planks! These planks are easy to cut and even easier on the eyes. Make sure to make a plan for your planks, measure twice, and cut once.
Where can I use Timber Sound planks?
Timber Sound planks are versatile and can be installed on the wall, ceiling, horizontally, or vertically. They make a great addition to any space in your home that could use sound quality improvement. Great spaces to add Timber Sound are the home office, nursery, bedroom, media room, kitchen, stairwells, dining room… basically everywhere.
Where can I buy Timber Sound planks?
Timber Sound planks are sold exclusively at timbersound.com. Timber Sound does not have any brick and mortar storefronts at this time.
Is Timber Sound really made with real wood?
Yes! The veneer of the planks is REAL WOOD. The veneer is added to an engineered core to create what some would call acoustic magic.
Beautiful, functional, and surprisingly easy to install! What can't Timber Sound do?
Timber Sound utilizes easy to use hardware for simple installation on walls, ceilings, vertically, or horizontally.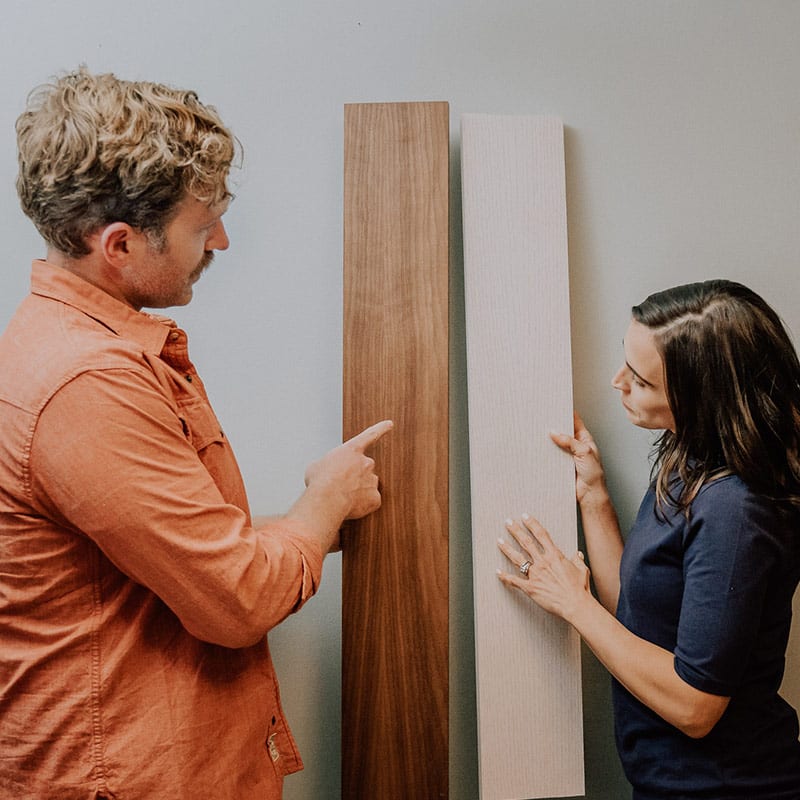 Whether you are creating a beautiful wood plank ceiling or installing an accent wall, Timber Sound utilizes easy-to-use hardware for simple installation.
Installation Video
Inspiration Gallery
Inspiration that will leave you speechless.